Isostatic mould at the center of a continuous evolution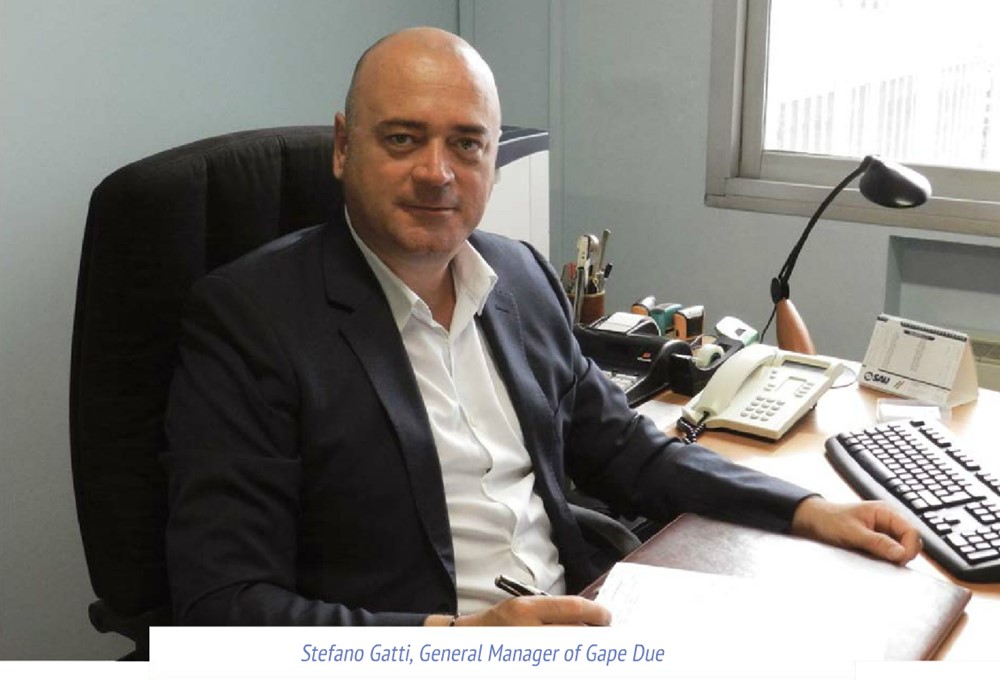 Moulds market never stops, at least in an environment where the exchange with ceramic production factories is continuous and the needs are continuously renewing.
Gape Due has been the avant-garde for decades, thanks to the attention posed in the developments of the sector and the continuous technological improvement. Those moulds that only few years ago were evolved and intuitive became today isostatic, in order to respond to the needs of a more and more sophisticated technology.
They are able to guarantee the uniformity during the pressing both on small-medium formats and on huge formats.
"Here in Sassuolo, technology never stops — explains Stefano Gatti, General Director of GAPE DUE — and we are constantly following it, with a continuous information exchange with factories on the territory. Every new technology, for each new product or format, takes its origins from the collaboration between various actors, and moulds producers are always among them.
In contrast with the past, we can say that the situation in less and less a standard one: from one firm to the other, the needs and the demands can widely vary and we have the duty to interpret every situation in the best way, thanks to updated plants and versatile technicians".
Which are the necessities of ceramic industries in the la st year?"
We are moving more and more toward big and huge formats, which represent an authentic challenge for those who realize moulds. We have followed this tendency with machines and investments in the development of products which reach the dimension of 90×180 cm. If this is a limit case, there are also the specific cases of each factory: for example, we are working on a 60×120 isostatic format with two exits.
To keep it more generai, we are equipped with plants that enable us to realize every king of mold compatible with the existing pressing machines".
Apart from the format, another evolving variable is the thickness: now we have strong differences, moving from a few millimeters to more than two centimeters.
"With few constructing differences from one case to the other, we are able to face also any kind of thickness.
Also in this case, it is possible to notice an evolution: we carne to a few millimeters foils and then back to high thicknesses, also because in the meanwhile ceramic usage has extended to other fields with other needs, for example in the exterior of places".
Also for moulds, as for many other components of ceramic productions, having the certification of an Italian technology makes the difference and, therefore, also for Gape Due, despite the principal market is stili the national one, many satisfactions are coming from exports: "We are present in EU countries, in North and South America and also in the Middle East, especially with clients which need an improved and evolved technology".